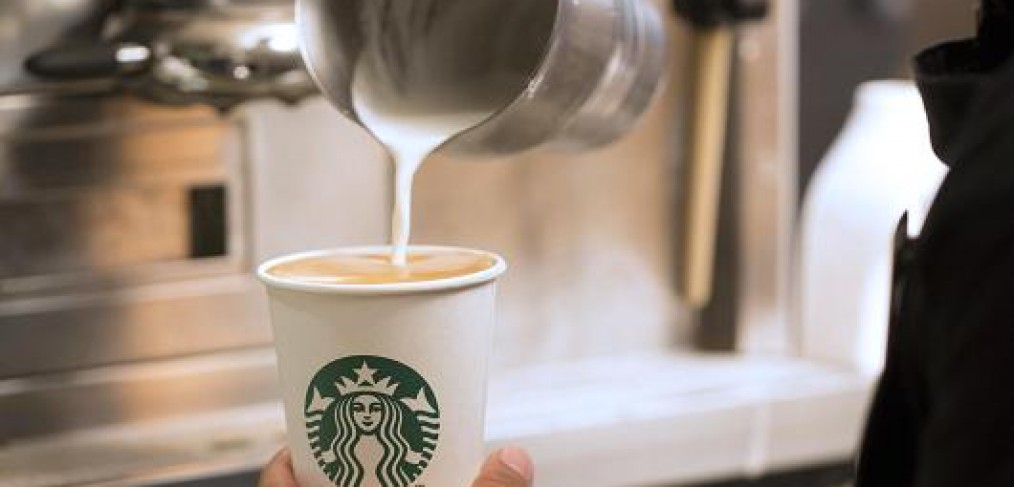 What's the focus of your business?
It's 12.30 on a Wednesday. Lunch break. Hungry. Need food. Think of food places near work. Are there any? Is there a quick one for when you need to grab something on the go? Is one with a nice enough décor to bring an out-of-town business partner? And one where you wouldn't have to hear complaints about the non-organic salad from that health-conscious, organic-lettuce-eater colleague of yours?
If you call the North-East of Italy your home, then these needs will be fulfilled respectively by the Bar offering the notorious Tramezzino, the local Trattoria Veneta and its pretentious Pranzo di Lavoro (between 12.30 and 2pm-closed on Mondays), or the more budget oriented Self Service – Tavola Calda serving overpriced Verdure Grigliate (if still available).
Now, picture yourself in a business area in Suburbia, Any-state, U.S.A. You are at the office and it's time to eat. Email or phone in for a light budget meal from one of the numerous eateries whose brochures are devotedly kept in the company's 'Menus File'? Call catering to feed visitors trapped in a lengthy meeting? Have a warm lunch at 3pm with 'Yoga' Mary at the nearby vegan joint?
Got the idea?
It seems to me that the Food Service Industry over there is an organized sector, made of operators with an acknowledged business model, a Blue Ocean of companies that offer and anticipate the needs of an identified target market. In Italy I see more of a bloody Red Ocean of food providers competing for the price of a Caprese.
Besides personal preferences and cultural differences, what is key is to find the reason to be and last in time. Some homework has to be done before putting that burger on the grill.
Let's extend this idea, because this, of course, works for any industry.
This is the process:
reflect on your target customer and ask yourself what the VALUE you're offering is;
next, analyze the way you are reaching out to your customers and the kind of relationship you're building with them;
while doing this, think out of the box, be creative and find your niche (aka your Blue Ocean), the place or the product where you have no competition.
There are many other steps you'll have to walk to establish a successful business or to get out from a challenging time, but having a clear understanding of what makes you "special" is crucial. Make your Value Proposition always be the focus.
By the way, could you believe that we, as Italians, have such a hard time succeeding in a sector where our competitive advantage is obvious?
How could have been that a single store opened in 1971 in Seattle's historic Pike Place Market, has created an empire of 21.000 stores in 65 countries? Well, the American founder of Starbucks had the vision to deliver the experience of an Italian coffee house to the U.S. customers.
Does it sound dreamlike? To me it is just a brilliant implementation of a well-designed business plan.
Will the Italian Food Industry be able to plan a brighter future? Expo Milan lies just ahead of us and Italy has now a great opportunity. GMA Consulting will be there and we'll keep you posted.
While you wait for our next post …
I'd like to recommend a thought-provoking reading on the importance of providing better Customer Experience. Along with Smart Factories and Clean Tech, Customer Experience is among the most relevant business innovation trends, according to the European Commission Business Innovation Observatory.
As said by their October 2014 report, "customer experience has become an increasingly important source of value and innovation Experience" and "means radically shifting the attention from producing products to delivering solutions and customer value".
http://ec.europa.eu/enterprise/policies/innovation/policy/business-innovation-observatory/files/infographics/customer_experience.pdf
For more insights on the Blue Ocean Strategy, at http://www.blueoceanstrategy.com you will find practical, eye-opening resources.

Sull'autore Michele Pierobon
Partner GMA Consulting, I'm a veteran snowboarder, a photography enthusiast, and a yoga novice. I've lived in 3 continents and I'm eager to explore more of the world with my family. In my posts I will share my personal and working experiences abroad.